The new, online means of communication have made it more convenient for people to find casual sexual adventures, as well as serious relationships. All it takes are a few swipes and taps and one might already have a date or two jotted in their calendar.
But there is one problem, or should we say a phenomenon that occurs here. It appears that self-doubt and the fear of approaching women in the real world has been transferred online. This is why there are so many guys that either decide not to use dating apps and sites or fail miserably at it.
Casual hookups are never going to be a thing of the past. We can guess what you're thinking. You've read some study that proves men are more likely to accept casual sex, often from a stranger, while women would rarely accept this. Why bother then? Well, it doesn't mean that women don't want casual sex as much as men. They are just more aware and concerned about the risks that come with it.
What if we told you that this is something that you can work on and change? Yeah, you can turn your luck around, and with a little bit of practice turn every conversation into a hookup. How do you do that?
Let us tell you, it will require you to do some reading, but don't worry, we've got you covered. Here is the ultimate guide on how to hook up with a girl online.
1. Be Aware of Online Hookup Risks for Women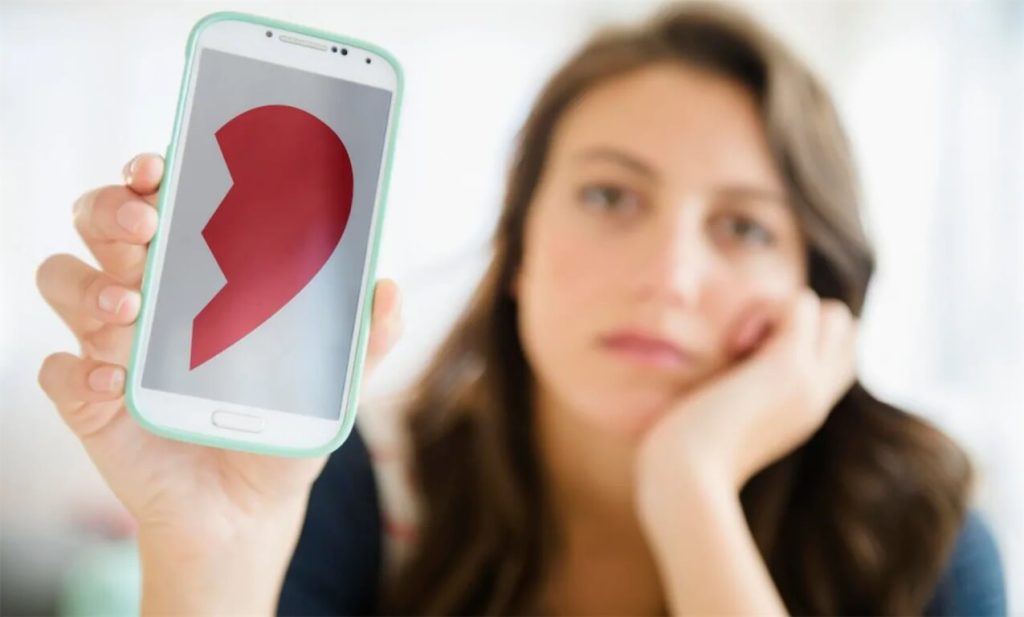 Online dating, in combination with casual hookups, is a risky endeavor for most women. Unlike men, who are very fond of this way of meeting new girls and hooking up with them, women are considerably more reserved.
They are aware of all the risks it brings. "What are these risks?", you might be wondering. It's very important to know and address them, as it will help you approach girls online with greater success.
For now, let's just briefly go through the risks. Later we will come back and help you learn how to address each of them.
Pregnancy
Unlike men who can just show up, enjoy the casual sex, and go carelessly go back to their life, girls have their reasons to be concerned. They can end up pregnant. That "What if" scenario is one of the main things that causes girls to have their reservations to online hookups.
STD
Sexually transmitted diseases are the next item on the risks menu. Remember that famous quote from the movie Hangover – "Remember, what happens in Vegas, stays in Vegas. Except for herpes. That s**t'll come back with you."
Women don't need a "Sid" to remind them of this. Getting into bed with a complete stranger, especially the one they meet online, presents a risk that they will contract an STD. This is why online hookups are not most women's cup of tea.
Being Assaulted (physical safety)
You have to admit that hooking up with people in the old fashion way provides at least some kind of certainty. You can observe how they react and behave in the real-life scenario and back up your conclusions about your safety with your own experience with them.
Women are stripped of this when approached online. And since several cases of physical assaults related to online dating made the headlines, they don't want to expose themselves to this risk.
Being Disrespected
Disrespect can come in all kinds of forms. Every person has a unique point of view on this, but there are certain scenarios and behaviors that we all see as disrespectful to us.
For instance, a girl can get stood up, be yelled at, provoked, or receive a nasty comment after sex. Why would they risk feeling bad just to spend a night with a guy they met online?
Old-Fashioned Slut-Shaming
In some corners of the world slut-shaming is still a thing. Unfortunately, some of these corners are in Western civilization as well. Since old-fashioned slut-shaming never went out of style, some girls are very careful about their sexual affairs. Some of them see hooking up with guys online as a potential risk of being slut-shamed.
Get Hurt When Someone Is Emotionally Involved
There are studies that confirm that even one-night stands evoke emotions in people who engage in them. On the other hand, it is completely natural to worry that you will hurt the other party if they get emotionally involved, or that you will get hurt if you do.
This becomes the main obstacle, especially if a girl has this in her previous online dating experience.
Privacy Is Disclosed
Online privacy is a primary concern for all of us. What if our data gets leaked for everybody to see it? This includes photos, chat messages, private information, credit card info, and whatnot.
Most popular dating apps and platforms require their users to disclose this information, and in some instances, even link their social media profiles to their profile on a dating app. Some girls find this too risky.
Reputation If Their Social Group Finds Out
Preserving our reputation is the final factor here. This goes for both men and women. We all have a certain public image that we spent years building.
All it takes is one mistake to change it or ruin it. When the question "What if my friends and colleagues find out about my sexual affairs?" kicks in, even the girls with profiles on dating apps will question their plans to hook up with a guy online.
As you can see, there are many roadblocks to deal with here. So, let's not waste time. Here is what you can do.
2. Find the Right Dating App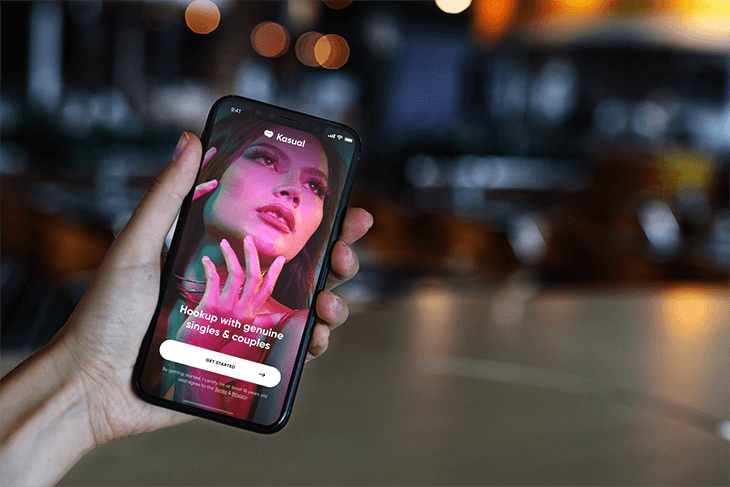 The fact that, just in the US, more than 40 million people have tried online dating at some point in their lives is an encouraging one. Meanwhile, online dating has become one of the most lucrative industries. The result?
Dozens of online dating apps and sites have appeared on the market. This might confuse you. Which dating app to choose? Where do I have the best chances of hooking up with a like-minded girl? Is it safe to disclose my personal information via this app? These are just some of the questions that you might have.
On top of that, there are niche dating apps and more general ones to choose from. The bottom line – it's not as easy to find the right dating app as you might have previously imagined.
The first item that you have to cross off your list is app safety. Look for apps that don't require you to disclose any personal information or require integration with your social media accounts.
The next thing in line is "ease of use". Complex apps won't get you that far. Most people are not that tech savvy, so the simpler the app is, the greater the chances that more people will use it and that you'll get a wider variety of girls. Stick with simple apps, with an intuitive user interface.
Furthermore, dating apps must have some sort of matching algorithm. Make sure that you go with the ones that are able to connect you with like-minded people. Otherwise, you will be wasting your time.
The dating site support is not mandatory, but it's a nice perk to have access to. Sometimes you might run into a problem or have a question or two. This is when support comes in really handy.
Kasual is one of the rare hookup apps that features all of this. It has become ultra popular because it is completely safe to use. You will remain completely anonymous and the Kasual app won't require you to provide any personal data.
Best Dating Apps and Sites for Getting Laid
3. Take Care of Your Privacy
Using the internet on a regular basis exposes you to all sorts of cybersecurity threats. One wrong decision can result in your personal data being leaked or encrypted and you asked for a ransom.
You don't want someone to get a hold of your private chats with girls, pictures, and other sensitive information. Or even worse, use your online dating profile to scam girls and forever damage your reputation and credibility in the online dating world.
If you take care of your online privacy you will also appear as some who cares about other people's privacy. On top of that, girls will trust you more when they learn that you take your and their privacy seriously.
So besides going with a dating site that doesn't require you to disclose personal information, is there something else you can do? Of course, there is.
Use Strong Passwords
You will have to create an account to log into a dating site. We are aware that you are eager to start swiping and tapping, but before you do so, we urge you to create a strong password. A weak pass can result in your account being stolen and your online dating identity being used for all sorts of purposes, scamming included.
A strong pass should be at least 8 characters long, contain upper and lower-case characters, numbers, and special symbols.
Install Antivirus Software
No matter how safe you feel on your Android, iOS, Windows or MacOS device is, you should install and use antivirus software.
This is an essential piece of software for any smartphone and computer. Getting infected by viruses, malware, and trojan horses can result in online frauds, data leak and damage on your device. When you install antivirus you can rest assured that your system is well protected, even if it has weak spots.
Update Your Devices
Cybercriminals are restless. They continuously work on discovering and taking advantage of bugs and weak points in systems. Software companies respond by patching operating systems and applications.
This is why you should ensure that all your devices are kept updated. You can turn on the automatic update option whenever the phone is on a charger to never have to think about doing it manually.
Lock Your Phone
You never know when you might lose your phone or get it stolen. This is why you should lock your phone. All smartphones support any of the following: a pin code, fingerprint lock, FaceID, and a pattern lock. Make sure to enable one of these to protect your phone from being accessed by unwanted third parties.
Use a VPN
VPN is the ultimate solution for safe and anonymous internet use. If you are regularly using public WiFis you are exposed to hacks and data thefts. With VPN all of your internet traffic will be encrypted, and you will be able to enjoy surfing completely anonymously. As a bonus, you will be able to access geo-blocked content online.
4. Tune Your Profile and Instill Trust in Girls
Your profile on a dating app of your choice is the first thing girls will come in contact with. Your profile picture and bio are the two most important factors here.
If you don't have a profile pic, you will significantly reduce the chances of meeting girls online. First impressions are surprisingly important to all of us. And your profile picture is the first thing girls are going to notice about you.
Having no photo or a bad photo will turn girls away just as a great photo can get them interested in learning more about you. Going with no photo is especially bad, as it will be considered as a potential scam, and you won't get swiped right.
People tend to form opinions on others just by looking at them. This goes so far that we often prescribe specific character traits to a person without even knowing it. A picture can tell others if you are honest, thoughtful, open, warm, and so on. Things you want to avoid here are:
Low-quality photos (low resolution, out of focus, red eyes, and so on).
Selfies (unless you are a selfie pro, stay away from them, it is really hard to get a good angle and you risk appearing like someone who doesn't hang out with people that often).
Discard all photos where you look unhappy, stern or aggressive.
Discard pictures that don't feature you exclusively (after all, this is your profile).
Don't use any filters.
A good profile picture is not only an attractive one but also able to instill trust in girls. This is why you should find a smile that works best for you and capture it.
Try to look as approachable and friendly on your profile photo as you can. Also, the photos taken outside feature better colors due to the natural lighting. You can play with a background and use it to start a conversation.
Some dating apps will allow you to add more photos. Use this visual storytelling opportunity to your advantage. Add photos with your friends, photos of you doing what you enjoy most, you on a holiday, and so on.
When it comes to your biography, there are several courses you can pursue. Anyhow, make sure to tell the truth and to use the style that reflects your personality. For instance, if you like to make jokes, a smartass short bio is appropriate.
On the other hand, if you want your bio to start the conversation, go with the "greater than/less than" model and list out some things you enjoy and dislike, things that show a bit of your personality and inspire some follow-up questions.
5. Live Up to Your Online Profile
Right behind being disrespectful on women's "dealbreaker" list is being fake. If your picture and bio tell one story and you tell a completely opposite one, girls won't be interested in you. Lying on online dating profiles is a trend. In fact, 81% of singles lie in their online profiles.
The most common things people lie about are their height, weight, and age. Experts say that it is ok to subtract a few kilograms and years and add a few inches. But anything more than that will set you up for an epic failure in the end.
The first impression counts here, this is why we emphasized fine-tuning your profile to reflect your authentic personality, needs, and preferences. Stick with your story, the more authentic it is, the easier it will be for you to swim through conversations. If you go the opposite way, keeping up the charade will wear you down and, at some point, you will tell the truth.
Being a guy that has nothing to hide is such a turn on. Don't try to explain yourself when it's not needed. Stick to your values, communicate their importance to you, and use every opportunity to learn as much as you can about the girls you chat with.
6. Choose Connecting With People Over "Let's Get to Action"
Are you aware that women aren't into casual sex as much as men are? If you don't trust us to make sure to check out the famous Clark-Hatfield study from 1989. You might say that this is a 30-year-old study and its results are not relevant anymore. But the thing is, they are.
There are countless "social experiment" videos on YouTube (here and here) that confirm this. The researchers came to the conclusion that women are more aware of the risks that casual sex brings. There is a trick to eliminate social and safety factors.
Women in these studies replied with a resounding no to "let's get to action" proposals. The men who asked them were complete strangers. In another study with a slight twist, 97% of women were interested in casual sex when they had the chance to spend some time with a red-hot lover.
So, before you jump straight into the action, give a girl a little time. Concentrate on making a connection with them. Let them learn who you are, and give them space to tell you who they are. Do things this way and you will get better results.
7. Talk About Your Specific Needs
Now let's get onto the really important things – how to talk about your specific needs without sounding needy. Before you decide to talk about your needs, please answer this question. Do you have the material and emotional resources to accommodate everyone's needs?
You should never formulate your needs, no matter how specific they are, so that they appear as some sort of ultimatum. This is conversation breaker and you might lose some wonderful opportunities to meet gorgeous women.
Also, be mindful of what you want to achieve here. If you are looking for casual sex, do you really need to talk about some of your needs in a relationship? This is why you should compartmentalize your needs. What do you need from someone you want to have casual sex with? What do you need from a relationship?
Why it is important to talk about your needs? Because it opens a door for a girl to express her needs in a conversation. Yeah, mister, she has needs as well, it's a two-way street. After expressing what you need, make sure to ask her about her needs.
You will already appear interested in learning more about her, on a more profound level. Don't forget that she chooses to talk to you. This means that she is already interested. By talking about your needs and giving her space to talk about hers, you will get her even more interested in you.
It is a perfect way to assess if you two are a compatible match. Make sure not to take things personally. If you are not compatible, move on. There are plenty of opportunities out there to pursue. There is no need to spend time trying to make something work before it even started.
8. Set Some Boundaries At Start
There's one more important thing to bring into the conversation here – boundaries. Boundaries are a great way to ensure that nobody gets hurt.
It's important to explain why you are setting the boundaries. You should also consider how your boundaries can benefit the girl you're talking to. This will help you convey your message better.
The earlier you set the boundaries, the better. They are a great way to test the girls you are talking with and see their reaction. Once again, don't make this all about yourself. Give her some space to talk about boundaries. Ask her what she thinks about what you said, and if she would like to set some boundaries of her own.
If you want to appear authentic and be able to sound confident, make sure that your boundaries come as a result of your previous experience and your current needs. One of the most common boundaries to set is – a condom is a must-have.
This will ease the girl's mind and address those STD worries of hers. On top of that, going condom-free feels like the thing reserved for serious relationships. You can also talk about day-to-day communication boundaries.
Are you looking for a casual thing? Do you want to hear from her every day? Can she text you when she feels bad? Can she invite you as her plus 1 for a party? Can you or her sleepover after the sex? These are just a few of the questions that can get you on the right track.
If the conversation is going in the right direction, you should also bring up the sex boundaries. The broad definition of sexual assault tells us that it is anything sexual that happens to either you or your partner without consent. This is why you should be extra careful about it. Ask her what she likes and what she would never like to try.
Remember, there is nothing wrong about setting boundaries. If you never did it before it may sting a bit, but soon you'll get used to it.
9. Be Open About Your Expectations and What You're Offering
The sex, more importantly, great sex, is so much more than a simple physical activity, the right set of motions. Before a good sex session, there must be a connection.
There is one more thing that can't exist without a connection – mindful intentions. To be a desirable lover, you will have to master these things. And where does the connection start? It starts with a conversation.
You cannot start a meaningful conversation when you are only thinking about what you want to get. The things you hide from yourself and others find their way into the conversation. This may make you appear creepy or needy and ruin your chance to be in a playful, honest, and engaging conversation.
Before you mindlessly rush into creating a profile, installing an app, and swiping, take a breather. Think about the things you want to achieve here.
Here are some questions that might help you come to the right kind of answers. What are your turn-ons? What is it that you have to offer to a girl? What do you enjoy most? Why are you doing this? Why are you trying to hook up online?
The more certain you feel about the answers to those questions, the more your sexual potency increases. This will also allow you to approach online hookups from another person's point of view and be less concerned about getting things your way.
When you know what you want, you will feel less anxious about getting stood up.
Ultimately, by focusing on your intentions and why you are there, you will feel more present. You will be able to participate in the conversation with ease of mind, stay focused, and know exactly how to express what you are feeling. All of this will increase your odds of succeeding.
After all, the most popular question asked by dads in the movies is: "What is your intention with my daughter?" Giving her the answer to this question, albeit a more honest one than what you find in the movies, is the best way to prevent a potential heartbreak and disappointment. Girls will appreciate you being honest upfront.
10. Be Safe and Talk About Protection
You now know that one of the main obstacles to getting laid online is the risk of STDs. Girls are aware of them and so should you be. There is nothing wrong about talking about them. After all, she is on the hook app as well, and she didn't come there to talk about the weather.
Stress the importance of using condoms. Some guys don't like to use them, and girls know this. This is why she can feel scared of engaging with complete strangers. The talk about condoms will ease her mind and help her relax.
If security is an issue, you can introduce a safety app. There are plenty of them out there. People use them to remotely track friends when they are out with complete strangers. Some of the apps are even capable of calling the police if a user doesn't interact with them on time.
The main goal here is to instill trust in a girl you are talking with. The more you are open about discussing various protection and security options, the better.
11. Talk About How Long It Has Been Since You Were Last Tested
Another tricky part of hooking up with somebody online is when to bring up the subject of STDs. This is not only a thing with purely sexual hookups, but also with the romantic ones. But since the things can get hot and heavy very soon, it is important to get this conversation out of the way as soon as the opportunity emerges.
Despite feeling a bit awkward to talk about it before you have even kissed, this conversation can bring total peace of mind to both you and her. Doctors have a very straightforward recommendation – as soon as you think about going to bed with a woman, you should talk about both your and her sexual health status.
Waiting to get tested at the last minute is a recipe for failure. This is why you should get tested regularly. If you want to ease your mind and be able to talk about the latest results, you should do it before you start looking for hookups on online dating sites.
If you do this before, you will also have the time to treat any infections and make sure that you don't transmit it to anyone else.
The talk about testing is a clear message that you care about your health, but also for the health and wellbeing of your sexual partners. Anyhow, this conversation will also invite the girl to talk about her sexual health and when she got tested.
If a girl tells you that you are asking too much of her, don't feel bad. We are well into the 3rd millennia and this is not a taboo subject anymore. Consider making a simple rule – if you refuse to get tested, I won't hook up with you. This will give you complete control of your sexual health.
12. Create a Safer and More Secure Environment for Hookups
Where will we meet? Where will we go after? Do you live alone? These are the questions that you should expect coming your way when you start looking for hookups online.
If you don't have the answers for them, the girls will be able to see right through you, especially if you tell them a lie. In any case, why would you even consider starting something with a lie?
The best way is to go to a dating site prepared. You will need a safe and secure environment to hang with girls you meet online. But be careful not to appear sketchy. You may raise some alarms if you choose a remote and/or desolate place for the first meeting.
Try with something public yet a little bit secluded. The trick is to find the right balance but to also remain open to her suggestions. Ask her if she has a place in mind? Give her the opportunity to express her own desires and thoughts. That is a great way to establish the right kind of connection.
When it comes to your place, make sure to strike a deal with your roommate if you have one. There is no need to lie about living alone if you are not. Tell her that you have a roommate and that you've arranged for the two of you to get several hours alone.
The goal here is to make her feel secure and to trust you. Disclose all the relevant details about your efforts to create a safer and more secure environment and she will start to trust you, which will get her interested in meeting you.
If you are very successful in online hookups, make sure to remove the evidence of past hookups from your place. This includes stray hairs, makeup, toothbrushes, panties, and similar things. It is important not to make your date feel like just another notch on your belt.
13. Be Respectful and a Gentleman
If you can see her nor hear the sound of her voice it is still a real person on the other side of the dating app. You really need to give a little respect. Poor lovers treat women with a lack of respect. She is not a convenient hole for your pole.
You don't want to be this guy. This guy doesn't get laid. If you are into casual sex, the chances are that you are never going to meet her again. But, this doesn't mean that you shouldn't put in any effort.
The setup can appear misleading to you. Yes, it is a dating site where you two met. You are here for the sex and so is she. But this doesn't give you permission to treat her as a mere sexual object. Imagine how you would feel if girls thought sex is the only thing that you can give them and threw you out as soon as they were done with you.
Her self-esteem is still in play here, and if you do anything to jeopardize it, she will drop out of the conversation and you'll never hear from her again.
The rule of the thumb is to be respectful and a gentleman. Treating girls with respect is the difference between you going back to your place together or alone. Don't talk about sex the moment you two meet.
Give her a little bit of time to know you. Even when you two meet, talking about sex should be the last thing on your mind.
A naughty boy scenario is only viable once you make a connection and she clearly tells you that her major turn on is you being less respectful. That's when you can go with the flow. Of course, only do it if it feels right. And make sure to bring up the subject of boundaries that we've already discussed.
Even if you know that you can hold your liquor, make sure not to go overboard. Not only will the sex be sloppy, if it even happens, but alcohol may affect the way you talk and turn the entire encounter into a disaster.
Conclusion
There you have it. It might seem like there are too many things to process, but getting a girl laid from online dating is not an easy task. Especially if you've never tried it before. As you can see, it's important to control the risks that women see in engaging in online hookups and casual sex.
Once you do it women will be more interested in meeting you in person. If you fine-tune your profile and present yourself as an experienced guy who knows what he wants, women will be more likely to hook up with you.
If you stick to these guidelines and apply what you've learned on Lucky app you will increase your odds of hitting the sweet spot. On Kasual app you will at least have to worry about one thing less – your privacy and security will be protected at all times.
Even More on the Web: