Everyone needs a partner, no matter what. If you're looking for a casual partner or a serious relationship, you're destined to face some problems. There isn't a worthwhile thing in life that comes without any effort, but finding a casual partner requires a bit more planning and skill than most things.
Everything you need to know about casual relationships and how to overcome some significant problems is down in the article. Consider the five tips listed below and ensure your success in your future casual adventures.
1. Get Yourself Out There
To find casual hookup partners, you should find out a way to go out and meet them. There is no wrong place to start, as long as people are circulating. Meeting people in bars, clubs, parties, and vibrant places isn't as hard as you may think.
The most common issue when it comes to finding a hookup or a casual partner is self-confidence. There are plenty of ways to boost it, but we're going to cover that a bit later in the article. Below we're going to cover some standard places where you can find a partner and help you overcome the struggle of finding the right place to meet someone who's up for a casual relationship.
Clubs, Parties, Bars
Any place where people are circulating in large groups is an excellent place to find a new partner for a casual type of relationship. Whether it's the most famous club in your area, some local pubs, or a house party – it's up to you. Again, an essential thing in any situation is your self-confidence.
If you're the friendly type, always up for fun gatherings, you won't have much trouble with finding a casual partner. Clubs, Parties, Bars are places full of people who seek the same thing as you, yet there are few things to learn before finding the right candidate.
However, besides all of the fun and party-crazy people, there are some that you should avoid at all costs. Creeps and trouble seekers are probably the most annoying factor of a fun night out. Trouble seekers aren't much of a problem compared to the creeps, though.
The main problem with creeps, besides the possible mental disorder, is that they aren't sure what they want from you themselves; they know that they want to annoy you for the evening with their presence. It can go all nice and promising, and then, all of a sudden, they start to act weird. That's when you know there's no chance of getting lucky for the rest of the night.
Friend Group
If you're a beginner in this kind of relationship or just want a maximum, obligation-free pleasure – it's probably best to develop such a relationship with someone you know better than a stranger. If you have a friend that's up for these kinds of experiments, you might want to try it with them.
If you both felt that tiny spark between you, even as you're just friends – it's not a bad idea to consider this way of improving your friendship. Having sex with your friend with benefits is a surefire way to have careless sex with minimum obligations to the other party, relationship-wise.
On the other hand, there is a chance of destroying that friendship. If one of you gets attached to the other and you don't share the same feelings – you're probably destined to divide for a relatively long time. It's easy to escape this scenario – just strictly define your relationship status and remain honest towards each other.
Dating Apps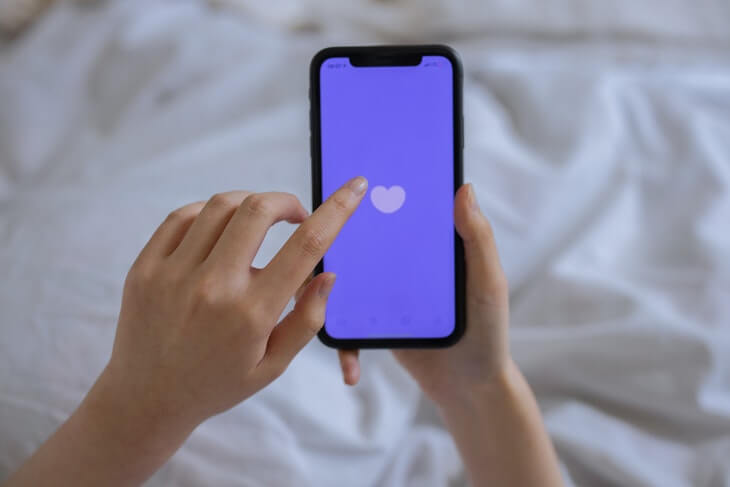 Dating apps are all the rage when it comes to casual dating. Although dating apps aren't a new thing themselves, their popularity exponentially increased a few years ago. They made it a lot easier to find a casual hookup partner, yet as with every social media platform, you should know a thing or two about them.
There are a lot of different dating apps – all of them are specialized to fit a particular group. They include everything from simple meeting apps to some kinky platforms and specific fetish related apps. Find the one you're interested in and swipe for your new casual partner.
Just in case you're new to this kind of platforms, here are a few things your account should have to be successful:
Your full name
Your hobbies and pastimes
As many good pictures as possible
Great description
Catchy bio
Inviting feel
If you adjusted your account just right according to the specifications mentioned above, you shouldn't worry about your dating profile.
It's an implied rule to avoid different types of scammers or creeps on these kinds of sites. Keep in mind – they aren't always visible at first sight. If you arranged a meeting with someone you met at a dating platform, make sure to make up a backup plan if your possible partner seems a bit shady.
Courses, Schools, Workplace
Courses, schools, or workplaces are full of people – which means there is an opportunity for finding a casual partner. That seems tempting, yet it's not always the best idea. If you consider the purpose of such a place, it's more important to keep your workplace safe than to have casual sex in the office.
Schools and courses are meant to teach you something, so wasting time on mingling with your colleagues isn't the best use of your tuition fees. There's a time and a place for everything. If you want to mingle with that hot colleague, try asking them out on a date.
However, if you're sure you can handle both the job and your hookup partner, why not give it a shot?
2. Honesty And Sincerity
It's crucial to remain honest. Don't drag someone into a casual relationship if your partner said that they wanted something serious with you. Respect their decision and don't push them into anything they might not be comfortable with. That might seem interesting for you at the start, but in the end, it will always end up making things awkward.
Especially with friends, since you can connect like there is more than just sexual desire. Respect them even if your relationship is a little shaky at the moment. If you were friends once, you'd be friends again if you put in a little effort.
There are some situations where a casual relationship is implied. Most of the cases are dedicated to dating apps, but hooking up drunk in a club with an equally drunk partner is probably best left under the one-night-stand section of your little black book.
3. Be Fun, Nice, and Respectful
If you want to have a casual relationship and not just one-night stands, you should remain casual and define the restrictions to you and your partner. That's probably an implied thing, yet it's worth mentioning because people often make mistakes here.
Many people look at their casual relationships as casual to them, meaning they live it to the fullest without any fear of repercussions. While on the other hand, some people lose their minds when their partner acts according to casual relationships casually.
Even if you aren't in a serious relationship that involves many emotions, you should treat your partner as if you were. Casual doesn't mean disrespectful, so make sure to be fun, entertaining, and there for your partner if they need any kind of help or emotional support. You're in a casual relationship, they aren't your one-night stand, and there is a strict difference.
If your partner wants to leave you and break up your relationship, respect that – especially if they seek something more serious, of course, if your partner wants to take your casual relationship to the next level and you don't agree with it – kindly tell them off.
4. Reinvent Yourself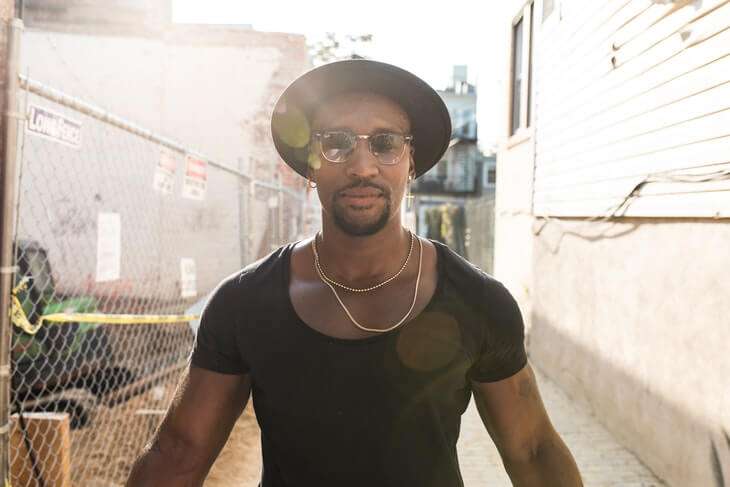 It's crucial to work a little bit on yourself to increase your chances of finding a casual partner. Humans are visual species, meaning we mostly rely on our eyesight. According to that, if you want to attract your possible partner, you should look as attractive as possible.
Consider the possible changes suggested below. Think of a way to express yourself with your looks. Your clothing style, hairstyle, or behaviors tell a lot about you. Improve the way you represent yourself to society, and you can rest assured that you'll have an easier time attracting a partner.
It's not just a one-time thing to reinvent yourself. Continually work on ways to improve yourself in any sphere of life. That will make you attractive as you'd become more content, which will increase your chances of finding a casual partner.
Hairstyle & Hygiene
You probably already have good hygiene covered – if not, then make you start developing good habits today. We won't talk much about how beneficial it is for you to wash and to brush your teeth.However, switching up your look is never a bad thing.
A new haircut from time to time or hitting the gym to tighten up your body a bit is an excellent investment of your time and effort. Getting yourself in good shape won't just attract more possible partners that are up for a casual relationship – it will boost your self-confidence.
Clothes & Styling
Different clothes suit not only different body shapes but different characters as well. Try to find some ideas for the clothes that fit your lifestyle and passions, not only your body type.
Of course, it's okay to cool down a little if you're too extraordinary when it comes to your clothing style. Your goal is to attract possible partners that are up for experimenting with casual relationships.
Mannerisms
There isn't a river or a sea that could wash you in the eyes of a partner if you behave impolitely. Proper manners are all about the respect given to the person you're currently talking to.
If you can't behave yourself while you're with a potential casual partner, you either don't have much respect for them or simply can't behave politely.
No one is born with proper manners – it's a learned skill. The internet is full of information about proper behavior in different situations. Although it might seem degrading at the beginning, you'll see the sudden change in the community's eyes when you change the way you represent yourself in public.
5. Keep It Casual
Casual relationships shouldn't have too many emotions involved, although that's not a strict rule. Some people are the type that falls in love, and will turn a fling into a long-term relationship if the stars align.
You need to be sure that you and your partner are on the same page, and that you don't lead them on. A casual relationship without many restrictions and emotions involved is a viable and functional form of relationship, but not everyone is able to keep it that way.
If you want to upgrade your relationship status, talk about it with your partner. Don't force them into it, respect their decision, and accept it – whatever it may be.
In Conclusion
Casual relationships have lost most of their stigma in the past couple of decades and a lot more people are open to trying them out. These short flings and hookups are the right choice for people who aren't ready for a serious relationship – either if you want to have a long-term casual relationship or if it's just one step before developing a serious relationship.
If you consider these five tips and tricks, you'll see sudden improvements in your dating life in no time at all. Those five tips aren't the only way to improve your dating performance – so keeping that in mind, you should always work to improve yourself in one way or the other.